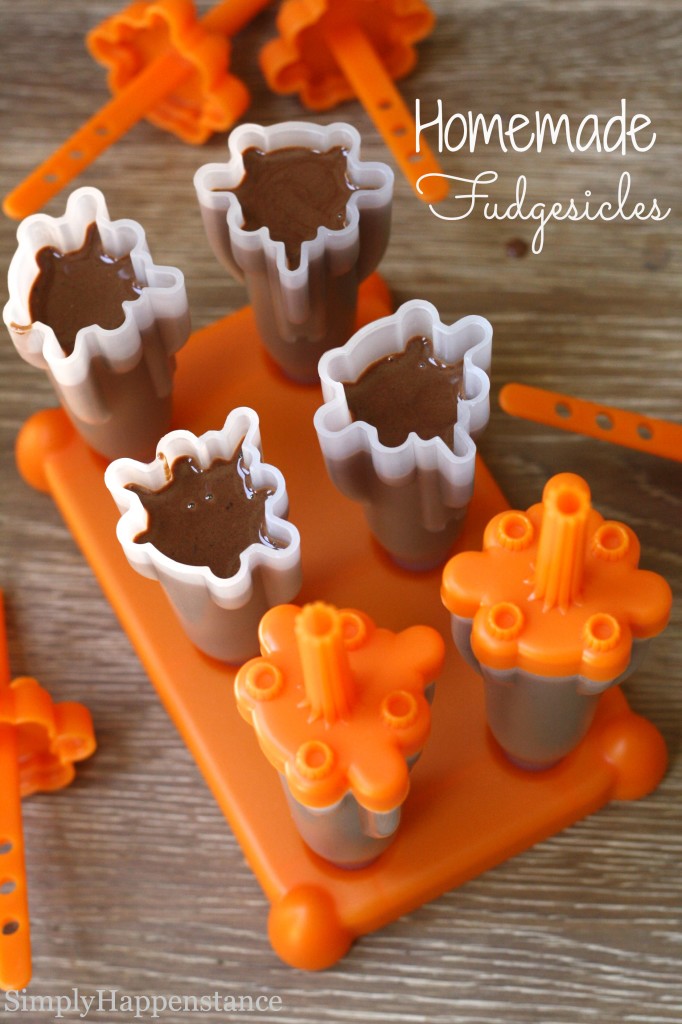 ::

Homemade Fudgesicles

::
Homemade Fudgesicles are the perfect way to cool down on a hot day. They are a simple and refreshing dessert that can be created with your kids. Ice pops in general, feature a few quality ingredients that allow for a healthier dessert. I don't know about you, but in our house… dessert is a must! With my sweet tooth, and the kids following not far behind, homemade pops are easy to control the sugary sweetness. Not-to-mention, they only require a few simple tools to create. I like to use Tovolo Pop Molds. This recipe can also be used with Zoku Quick Ice Pop Makers, or even using a small disposable water cup with old-fashioned wooden sticks. My kids enjoyed helping and testing the chocolate mixture, as well as, having a taste or two of the chopped chocolate. Home economics at it's finest, allows for a teachable yet fun moment with family! This classic recipe makes you remember why you loved getting one of these from the ice cream truck as a kid!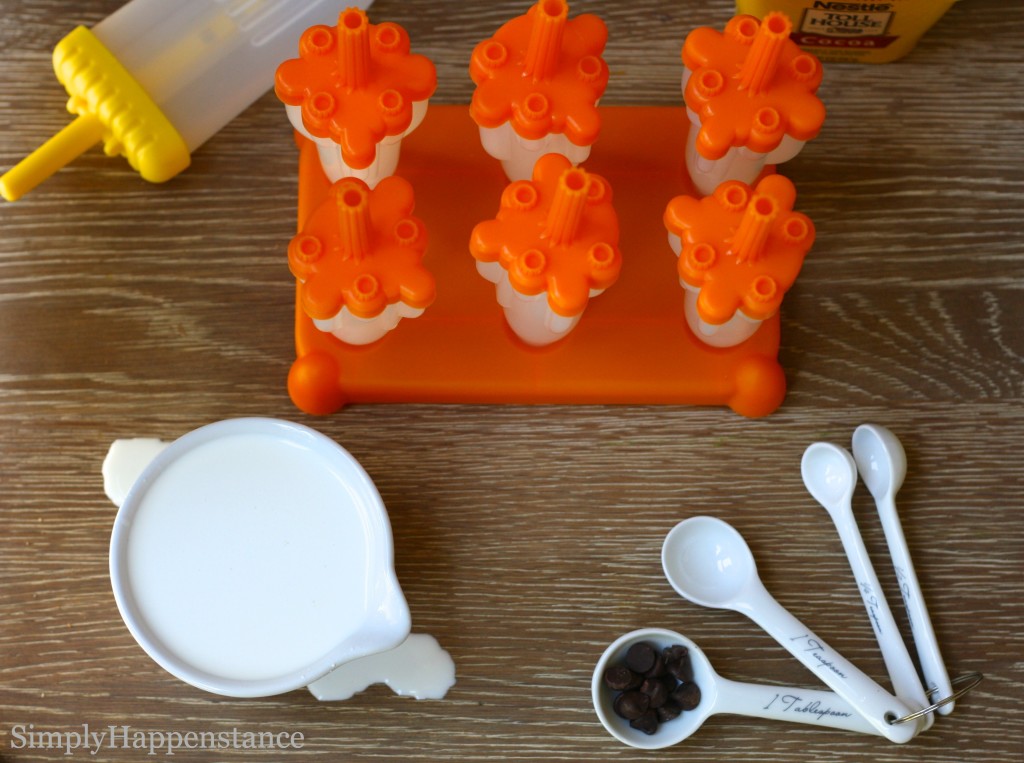 Homemade Fudgesicles-Classic Fudge Pop
Classic Fudge Popsicles just like you remembered as a kid. Creamy and fudgy. Perfect on a hot summer day.
Ingredients
1 3/4

half and half

1

tablespoon

unsweetened cocoa powder

2

tablespoons

malted milk powder

1

tablespoon

light corn syrup

1/2

teaspoon

vanilla extract

A sprinkle of salt

4

oz.

of semisweet chocolate chopped
Instructions
In a saucepan combine the half and half, cocoa powder, malted milk, corn syrup,

vanilla and salt.

Bring the ingredients to a simmer.

Cook until the cocoa and milk powder have dissolved and it looks like chocolate milk.

Remove the mixture from heat and stir in the chocolate until melted.

Pour mixture into 6 popsicle molds.

Place into the freezer for four hours.

If using an instant popsicle maker, follow the manufacturers directions for freezing pops.
Notes
Homemade fudgesicles are easy to make and low in sugar. A great family project that results in a creamy chocolate treat.
Adapted from Ice Pops