Happiest birthday wishes to my sweet friend and co-author, Nicole! This delicious treat comes at the perfect time to celebrate YOU and all of your grandness! I am so thankful for our friendship and look forward to all that is to come in our much adored space here on Simply! I love you, my friend!!! Thanks for all that you do! xoxo, Sara
Dark Chocolate Sea Salt Treats //
Sometimes… you just need a treat. Something that is going to satisfy that CHOCOLATE craving! Am I right? I've found it's far better to give into it, rather than fight the urge for that 'little something!' A few bites of dark chocolate always seems to do the trick (plus… it's a superfood, filled with healthy antioxidants)! That's why I decided to make a batch of homemade dark chocolate with roasted almonds, coconut + sea salt. It includes some of my favorite flavorful ingredients. It's texture is smooth and creamy while each bite packs a powerfully intense dark chocolatey taste! Roasted almonds, unsweetened coconut, and a touch of sea salt add a welcomed crunch to the already fabulous chocolate bar! This chocolate dream is simple to make and is a wholesome treat that your whole family will enjoy! Although I started out making this as a 'mama treat'… my children also have a love of the deep flavors in dark chocolate. They enjoyed helping me make this delightful creation… and begged for "just one more piece!" (I'm positive yours will too!)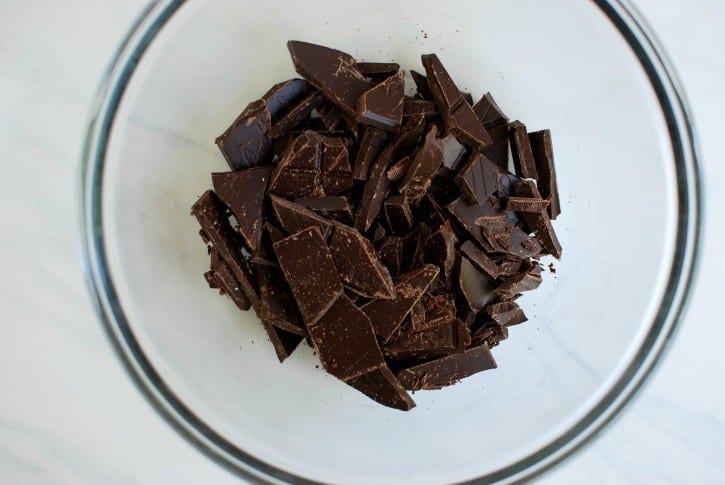 INGREDIENTS //
7 ounces of your favorite (good quality) dark chocolate (I used Lindt 70% cocoa), roughly chopped
1/4 cup sliced roasted almonds*
2 tablespoons unsweetened coconut flakes or shreds
1 teaspoon sea salt
*I roasted raw almonds. To do this, follow these simple directions here.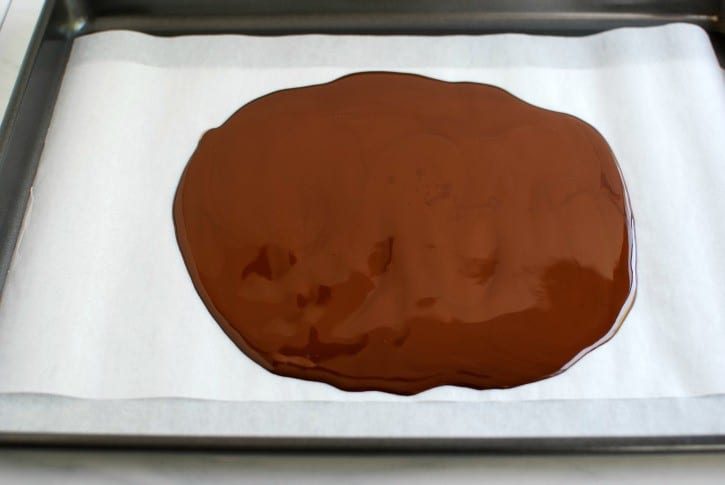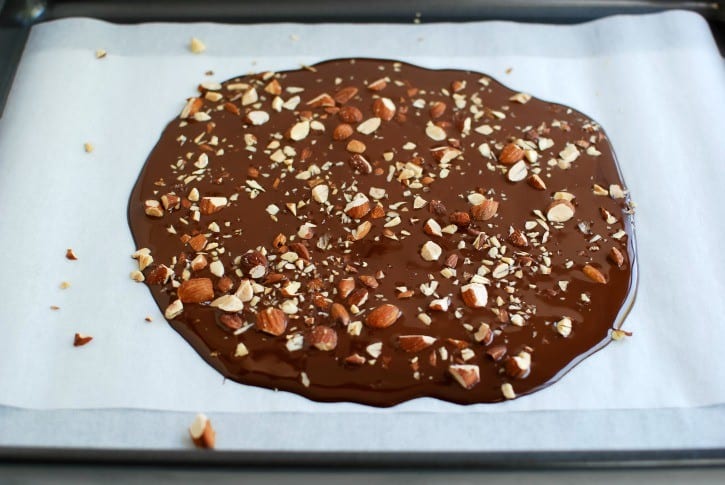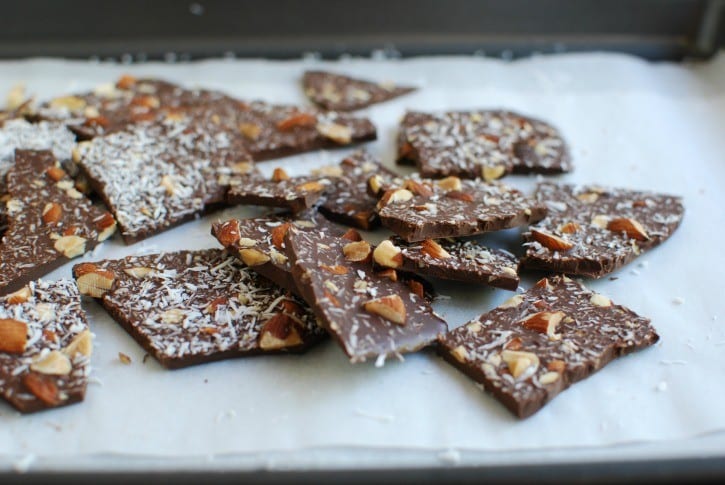 METHOD //
Line a cookie sheet with parchment paper and set aside.
Bring a medium-sized pot of water to boil, then lower the heat to a simmer.
Put the chocolate in a glass or stainless steel bowl and set it over the pot of water.
Stir the chocolate until it is completed melted.
Pour immediately onto the prepared cookie sheet (spreading the chocolate out, if necessary, using a spatula).
Evenly sprinkle the melted chocolate with your toppings: almond slices, unsweetened coconut flakes and sprinkling of sea salt.*
Put the cookie sheet in the freezer to set for approximately 15 minutes.
Break the chocolate into pieces.
Eat immediately or store in an airtight container in the refrigerator.
*Additional toppings you could incorporate: chopped bits of dried fruit, seeds (chia seeds/pumpkin seeds), spicy red chili flakes, and/or other chopped nuts.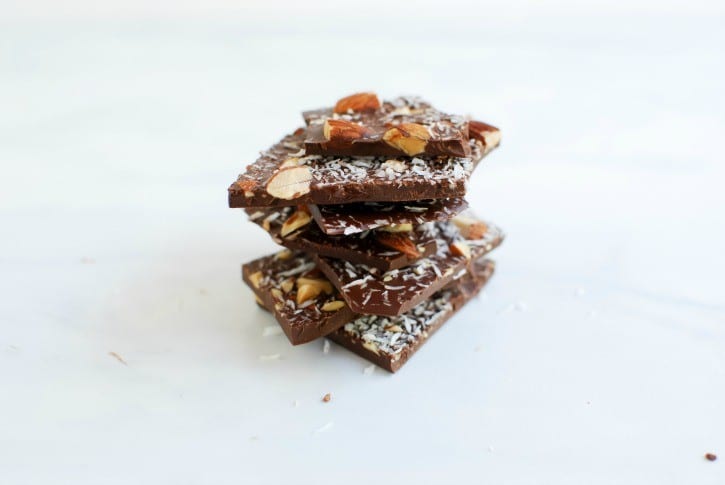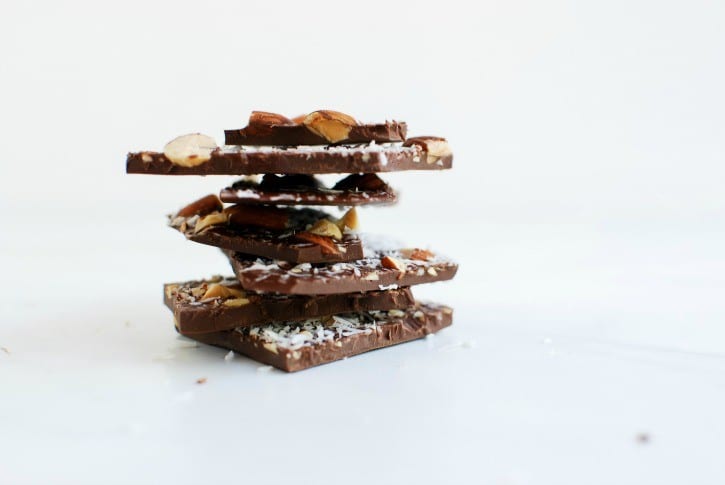 (Original recipe from It's All Good cookbook written by Gwyneth Paltrow.)