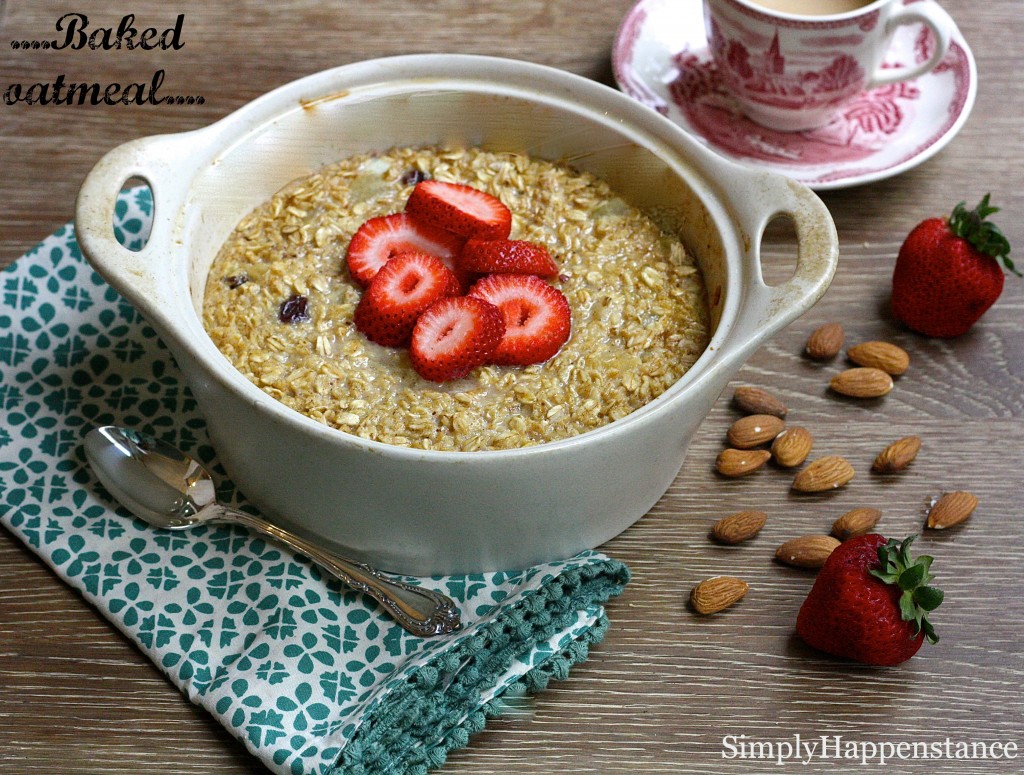 :: Baked Oatmeal ::
In California we are synonymous for "May gray" and "June gloom."
Since it has been a few mornings of gloom in this lovely month of June, I decided to make some Baked Oatmeal.

It is one of my favorite breakfast recipes.

It is homey and filling and reminds me of the Fall.

I know, I know, its not fall, but sometimes I like to pretend it is.The aroma of cinnamon and applesauce will make your house smell like heaven. Though it sounds rich, it definitely is a light recipe.

What I love about this wonderful Baked Oatmeal is that it can be made the night before.

You can prepare all of the ingredients and then just pop into the oven.

Simple as that, and it makes wonderful left overs.