Gluten-Free // Breakfast Power Bowl
Breakfast… it's hands-down, my favorite meal of the day. I honestly wake up each morning, excited for my cup of coffee and ready to eat! I typically start my day with a healthy protein shake or smoothie. However, if I have a little more time, or if it's the weekend, I get a bit more creative. Thank goodness for those days! They're truly my favorite!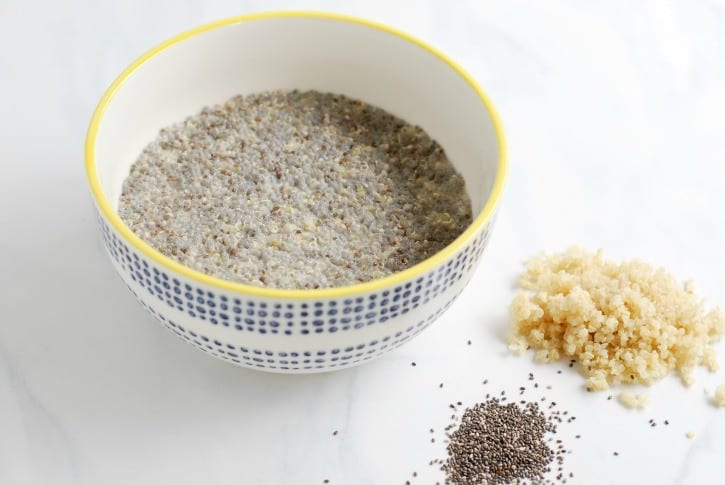 This satisfying dish is one you can whip up the night before. (Sure… that takes a little more planning, but some days just call for a special morning treat!) If you are already having quinoa for dinner… make a little extra! When the kids go off to bed, add some chia seeds and almond milk to it, give it a stir, and place it in the refrigerator until morning. Simple, right?