:: Peaches and Bubbly ::
I am hanging onto every ounce and last minute of summer with this Peaches and Bubbly cocktail. No I don't want to, do I have to wake up early and rush around? I am craving a routine, but honestly I hate the beginning of the school year. Adjusting is something I never do well with, so I am going to hide behind my crate of peaches and this pretty summer bottle of Chandon….
Bubbles make everyone happy and peaches are synonymous with summer, so I combined the two and a made a happy end of summer drink! Why so many drinks lately? To be honest with you, I lost half of our month of August with my husband away at the wildfires up in Northern California.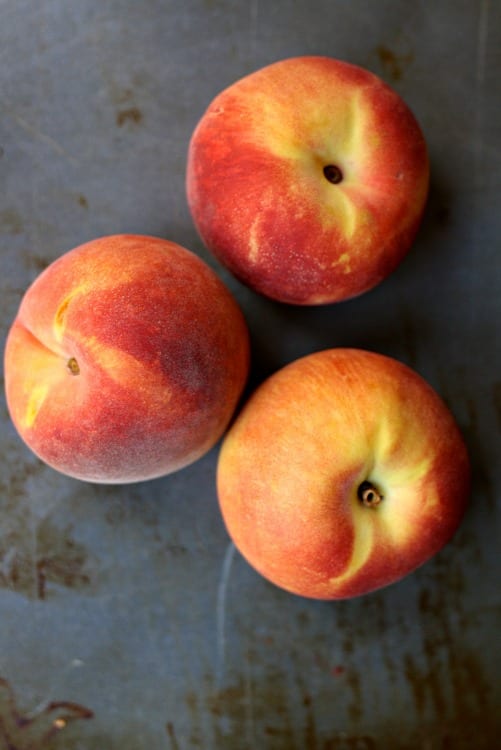 With his arrival home we celebrated with a night away. I have had to catch up on some lost time so I have made a few fun cocktails to say goodbye to carefree summer days and hello to beautiful fall school days ahead.
Peaches and Bubbly really celebrates the last of this summer stone fruit. Topped with champagne this simple peach mixture is easy to make and can be created a few days in advance so that it is on hand for this weekend's last minute barbecues to celebrate Labor Day.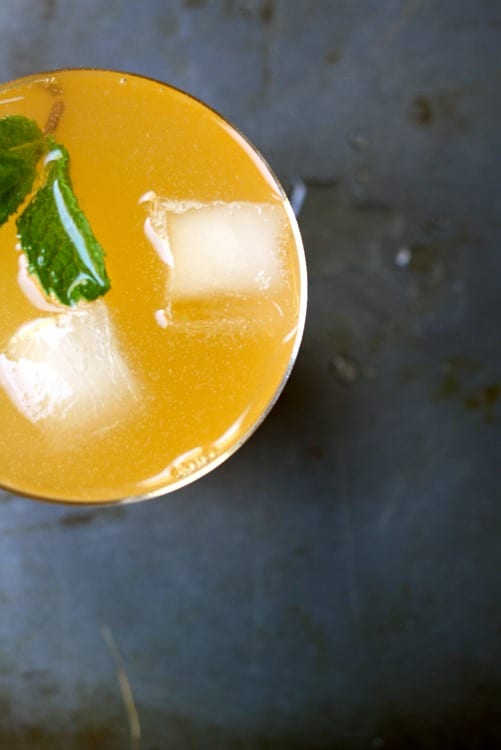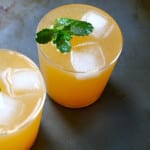 Print Recipe
Peaches and Bubbly
Ingredients
3

peaches sliced

about two cups of peaches

1/4

cup

water

1/4

sugar

2

tablespoons

of fresh orange juice

2

ounces

of vodka

1

ounce

Cointreau

1

bottle of Champagne

Ice

Mint
Instructions
In the base of a blender add the water, sugar, vodka, cointreau, and orange juice.

Blend together.

Add the sliced peaches and blend until pureed.

Place the mixture into a bowl and chill for two hours.

In a small class add three spoonfuls of the peach mixture.

Add the ice

Top with champagne and a mint sprig.
I will continue to practice making this summer cocktail over the weekend and we hope you do too! Here's the easy recipe. Let us know what you are saying "cheers" to this weekend.