I love Halloween and I do believe my kids have had it engrained
into their tiny souls since the moment they were conceived.
I don't know how or what as a child made me get into the spirit, well I do know…..my grandmother.
My grandparents were wonderful people to be around growing up.  They were a huge part of my life.
My grandmother, Blanca had always allowed my sister and I to rent the scariest of movies.
We would go into the video store and look at all of them around Halloween.
We would pick the scariest cover and my grandmother would say yes!
I don't know if it was partly because my grandmother spoke Spanglish
or the simple fact that she as a person loved the holiday.
All in all the parental guidance was disregarded when choosing scary movies…..
making it a major plus spending time with her.
Halloween as a child was the smell of plastic masks and costumes.
Being scared of Poltergeist and thinking it could happen to you and that Jason was the scariest man ever!
I loved waiting for The Great Pumpkin Charlie Brown to broadcast on one of the major networks
and visiting the haunted mansion at Disneyland.
Today my kids can't wait for the holiday to start.
It seems like in our household we skip the fall decor and go straight to Halloween with jack o' lanterns and spiders.
Besides the actual date of Halloween and all that it brings, my kids can't wait for us to get "Booed" by someone.
It is the Halloween's eve to the date of All Hallows Eve…….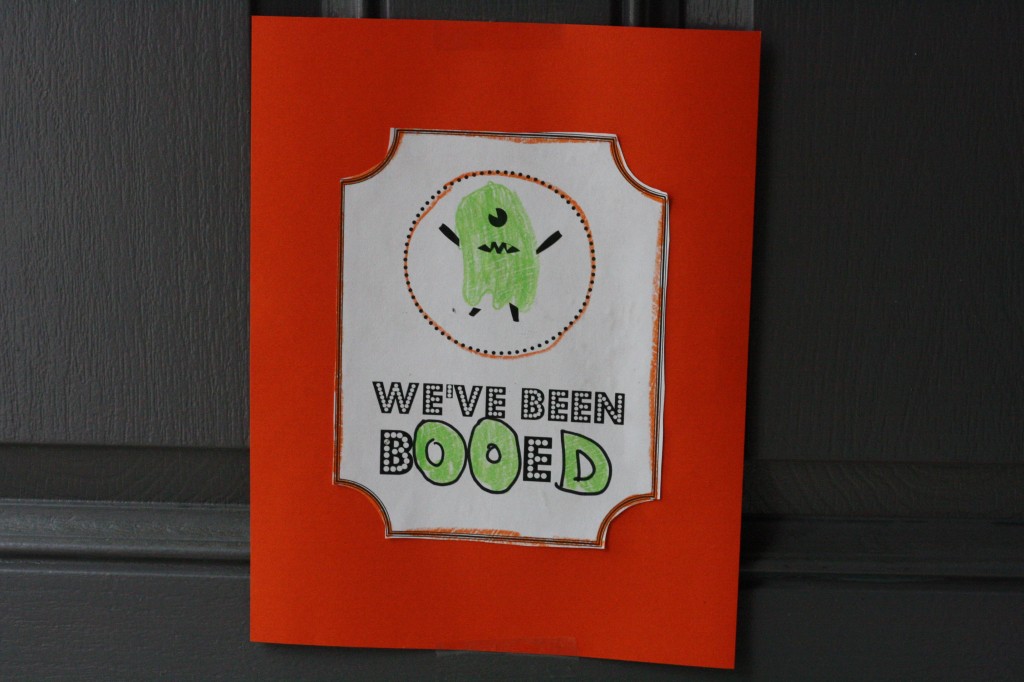 Being Booed is very exciting….its the wonder of who Booed us?  Being Booed is very simple yet extremely fun.
Someone leaves a bucket of goodies on your door step with clear instructions on what to do next…..
What usually happens once you are Booed you have two full days to Boo two other people/families.
They need to be families that have yet to be Booed as you will know this by the instructions of placing a sign on your door that was
created by the person that Booed you.  The above is a fun little riddle that came with our boo bucket.
Below are the buckets we created for two unsuspected
families…I hope they liked them!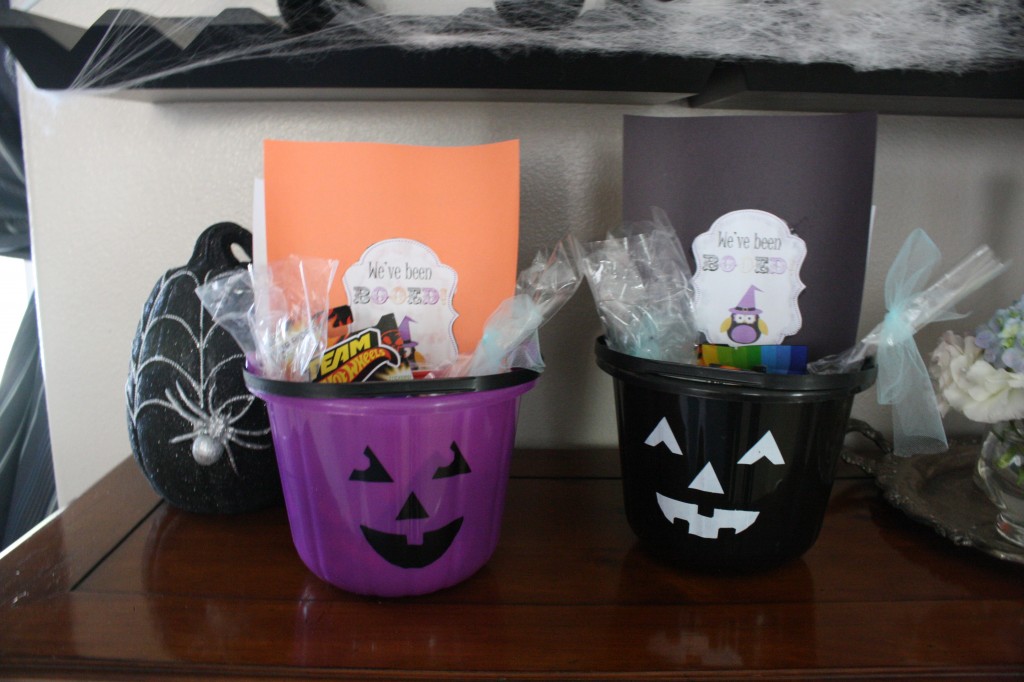 Happy Booing!!!!!
You've Been BOOed! Halloween BOO Poem and Signs | Organized Christmas.