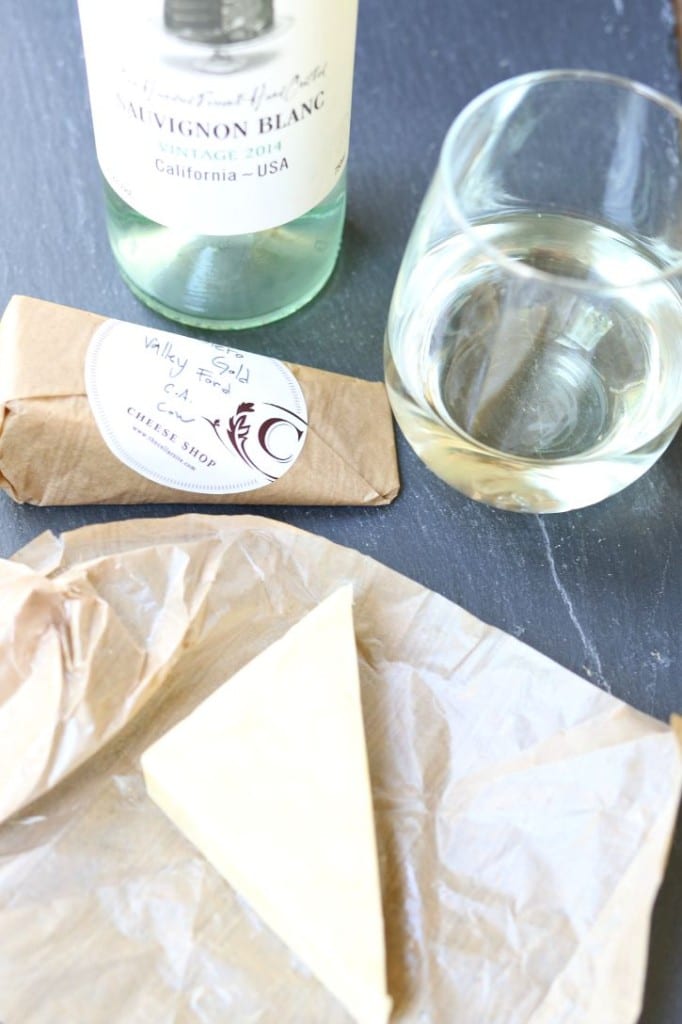 :: Wine and Cheese ::
It's the last "official" weekend of summer…we can't believe that! Since I am not ready to give up white, well white wine that is, I am sharing some of my favorite cheeses paired with wine to celebrate the last days of summer and welcoming fall and all it has to offer!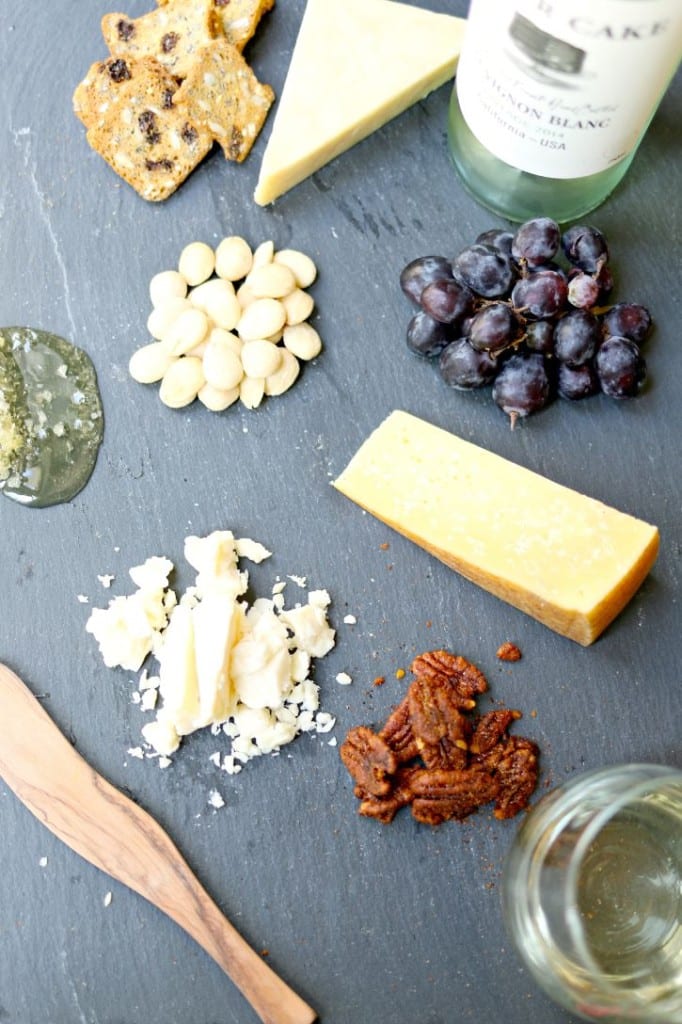 Though summer has gone by with a blink of an eye, I am super excited for fall and the holidays. Some of my favorite times are spent over a tasty cheese platter with a fruity glass of white wine or a full bodied-red. Either way you choose, you always need a tangy cheese to go with your wine.
My favorite white wine is a crisp Sauvignon Blanc. Right now I am loving this bottle of Layer Cake. It screams summer and makes for a fun and mild white wine. It pairs perfectly with my favorite cheese choices and it is a wonderful bottle of wine to enjoy at a barbecue.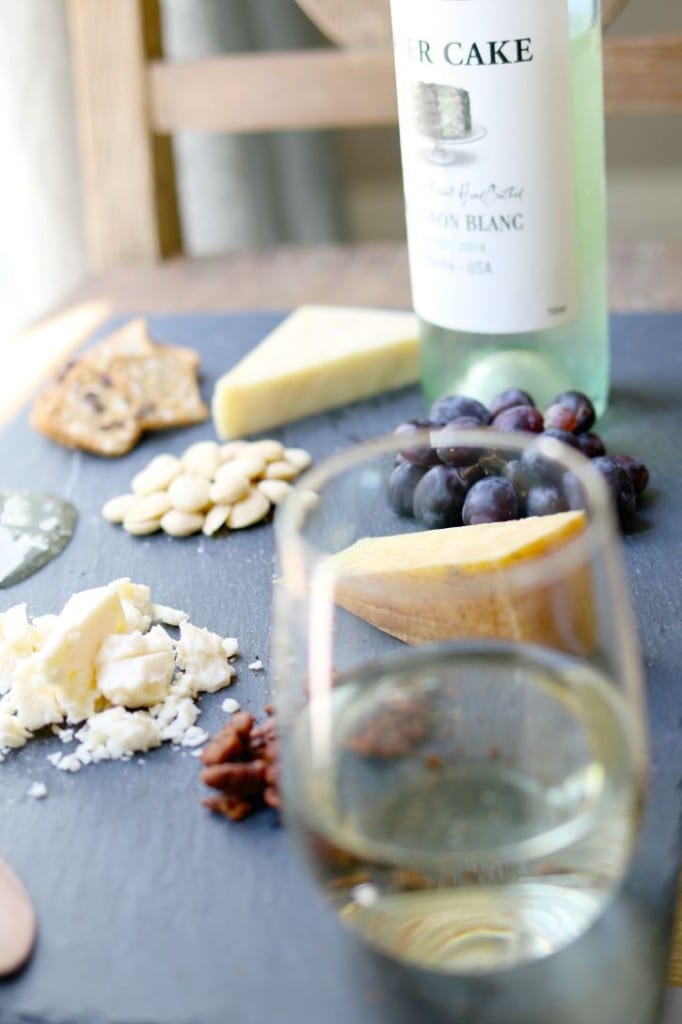 Okay so now for the goods, what kind of cheese do you prefer, and how do you arrange your platter? It's all fairly simple and completely up to your taste buds. As for myself, I am not a fan of goat cheese. No matter how I have tried, I don't like it, but that doesn't mean I don't add goat to my cheese platters, especially if I know that my company likes it. Buy different types of cheese if you are hosting or creating an appetizer, you don't have to eat it! Just fill your cheese platter with a few others you love.
My go to cheeses can be found at my local cheese shop The Cellar or I do love me a crumbly Unexpected Cheddar from Trader Joe's. I like to have a hard cheese, a semi-soft cheese, and a crumbly cheese that can be easily placed on a cracker. I mix these with nuts such as marcona almonds, pecans, and or walnuts. I also add a fruit and a sprinkling of honey that can be drizzled over cheese and crackers or nuts. The fats from both the nuts and cheese help to bring out the flavors in the wine.
My wine and cheese platter includes the following:
honey
marcona almonds
spicy pecans
crackers
grapes
Sara and I hope you enjoy this holiday weekend. We hope it's spent well with family, friends, and of course food! For more recipe ideas, check out our recipe index under appetizers.