We thought it was about time for a good book review.
I have been struggling to find something new to read besides Dr. Seuss.
And I need to step away from watching train wreck reality shows.
My problem is, I read books in spurts and when
I do finally decide it is time for a new reading choice,
I become overwhelmed by the array of books on the shelf
at Target or online via Amazon or the Apple Bookstore.
Thankfully, we have a friend that loves reading books and blogs
about the books she is reading while giving her own personal book review.
Today's Guest Post comes from Kimberly Brower
@Book Reader Chronicles
go check out her site, it is amazing!
*********************************************************************************
Hi everyone! My name is Kimberly and one of my passions is reading.
I'm used to always getting questions from my friends about what book I'm reading
or what I think they should read next, so I decided to start my own book review blog –
Book Reader Chronicles (www.bookreaderchronicles) – that I hope you will enjoy!
As my first guest blog entry on Simply Happenstance,
I will give you a list of my favorite books of 2012 along with a quick synopsis……………
Hopeless by Colleen Hoover
Sky has never felt much of anything…until she meets Holder.
Holder sparks things in Sky that she never knew she was missing,
but with those sparks comes repressed memories that she wish had stayed buried.
As secrets are revealed, Sky's life is changed forever.
For mature readers due to sexual content and abuse.
(review: https://bookreaderchronicles.com/2012/12/23/review-hopeless-by-colleen-hoover/) –
link to Amazon: https://amzn.to/VwGj3D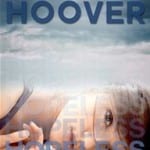 Bared to You and Reflected in You (The Crossfire Series) by Sylvia Day
Attention Fifty Shades of Grey fans,
if you loved Christian and Ana, then you will love Gideon and Eva.
This story follows the beautifully tortured Gideon Cross and
the broken Eva Tramell as they figure out if two people with dark
pasts can overcome their demons and find happiness together.
In my opinion, this series far exceeds the Fifty Shades trilogy.
Bared to You link to Amazon: https://amzn.to/11hrJPb
Reflected in You link to Amazon: https://amzn.to/1194OGy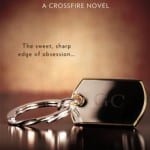 Divergent (Divergent Trilogy) by Veronica Roth
If you loved The Hunger Games,
then you will love the first two books of the series.
Set in dystopian Chicago, the city has been broken into 5 factions:
Dauntless (brave), Amity (peace), Candor (honesty),
Erudite (intelligence) and Abenegation (selfless).
When they turn sixteen, they must choose which path they wish to follow,
but if they choose a faction that is different than the one they were raised in,
they must leave their family forever.
We follow Beatrice – Tris – as she makes her choice and deals
with the personal and political ramifications of this decision.
Divergent link to Amazon: https://amzn.to/YFATnO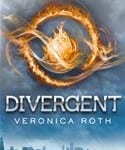 The Elemental Mysteries Series by Elizabeth Hunter
I'm sure you are all tired
of the paranormal (vampires, witches, etc.) cause I know I am.
However, this series (all the books are out so you won't have to wait to finish it),
far surpasses any paranormal book I've read and trust me, I've read them all!
If you've read The Discovery of Witches, this book has a very similar feel.
There are 4 books and they all follow Giovanni and Beatrice's story.
Beatrice meets Gio when she is 22 and is finishing up her degree in library science.
Gio is a mysterious researcher and finds that Beatrice is the missing link to solve a mystery
that has been bothering him for centuries. This is not your traditional love story and is a great read.
A Hidden Fire (Book 1) link to Amazon: https://amzn.to/TZJiRI (FREE ebook)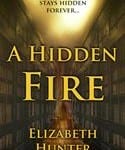 If you would like to read my book reviews, you can visit my blog.
Next month, I will give you a list of books I recommend along with my reviews.
Happy reading everyone!