Homeschool Room Tour //
Hey, friends! So… I've been wanting to do this post for a lonnng time! I was hoping to have our homeschool room completely finished before sharing pictures with you all… but that hasn't exactly happened. Like all of the other rooms in my house… it's a work in progress! I still have dreams of getting the perfect velvety reading chair in the corner of the room, hanging a school house clock over the bookshelves, adding a fabulous rug, and doing some more personalized art projects with the kids. Hopefully over the summer we can put some finishing touches on the room!
What I do like best, is that it's an eclectic space filled with things we love! Most of the time, my motto is 'less is more,' but not in this case! This room is brimming with art work, garland, and pops of cheerful colors… plus lots of natural light! It has proved to be the perfect spot for school work, board games, and art projects! It definitely has become our favorite room in the house!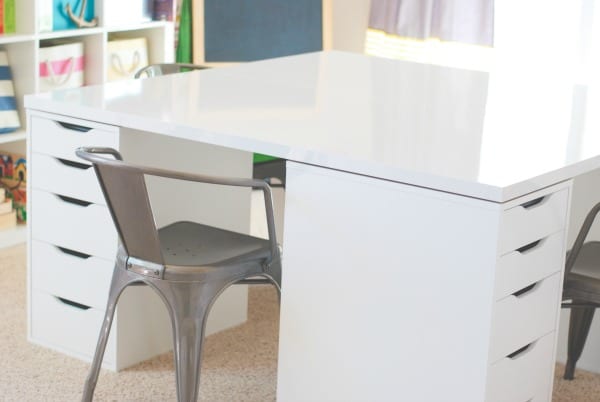 [Read more…]