We at {simply} are excited for a book review by our
friend and guest blogger
Kimberly Brower of
>>>>>>>>>>><<<<<<<<<<<
The book world has been hit hard with bestseller after bestseller this past month.
In this months post, I'm going to be talking a bit about a few
different books that have recently come out that I recommend you look into.
Please visit my blog for more book recommendations,
reviews, author interviews, excerpts, giveaways and more!
You can also connect with me on Facebook:
>>>>>>>>>>><<<<<<<<<<<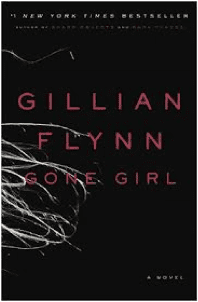 Gone Girl by Gillian Flynn
This book took you on a roller coaster ride that you didn't know if you wanted to get off or not. It had you questioning who you believed and who you sympathized with. It had you asking yourself what the heck was going on. We meet Nick on the day of his 5th wedding anniversary with his wife, Amy. Everything is routine, until Amy disappears from their house with signs of a struggle. Nick, not being the most likeable or sympathetic husband, starts lying to everyone and acts in a way a grieving husband normally would not act given the circumstances. We also get a glimpse into Nick and Amy's past through entries from Amy's journal entries, which paint the picture of a wife who desperately loved her husband.
This book did start a little slow for me, mainly because I was not a fan of Nick – at all. He just seemed uncaring, guilty and unemotional; however, he was determined to find out what exactly happened to his wife. However, as the plot of the story thickened and the twists came, you started getting a sense that things were not what they seemed. You were constantly kept at the edge of your seat trying to figure out who to believe and what was going to happen next. If you want a mystery thriller, this is definitely the book for you.