:: Pineapple Angel Food Cake ::
Happy Mother's Day to all of our friends, family, and readers! Do you have something special planned? So far, all I want to do is relax. April was a busy month….speaking of which, it was someone special's birthday! Unfortunately, she slipped under the radar; it was Sara's birthday! She is one amazing mama and friend. She keeps her 4 kiddos going while doing the BEST to be patient, and is always above all KIND. If we lived closer together I would make her this Pineapple Angel Food Cake. It's a WAY……oldie but one of the best goodies that I have saved in my Recipe Organization.
Say WHAT!? Recipe Organization…yes I have a binder of old recipes, written down recipes, and recipes simply torn out of magazines. I keep it all in a binder. Sometimes I forget about it, and other times I go straight to it when I am craving something that I know works. This Pineapple Angel Food Cake WORKS. It's simple, tasty, and can be made as a birthday cake, summer cake, or perfect for a Mother's Day Cake. All good reasons to go out and buy these ingredients to make this Pineapple Angel Food Cake over the weekend.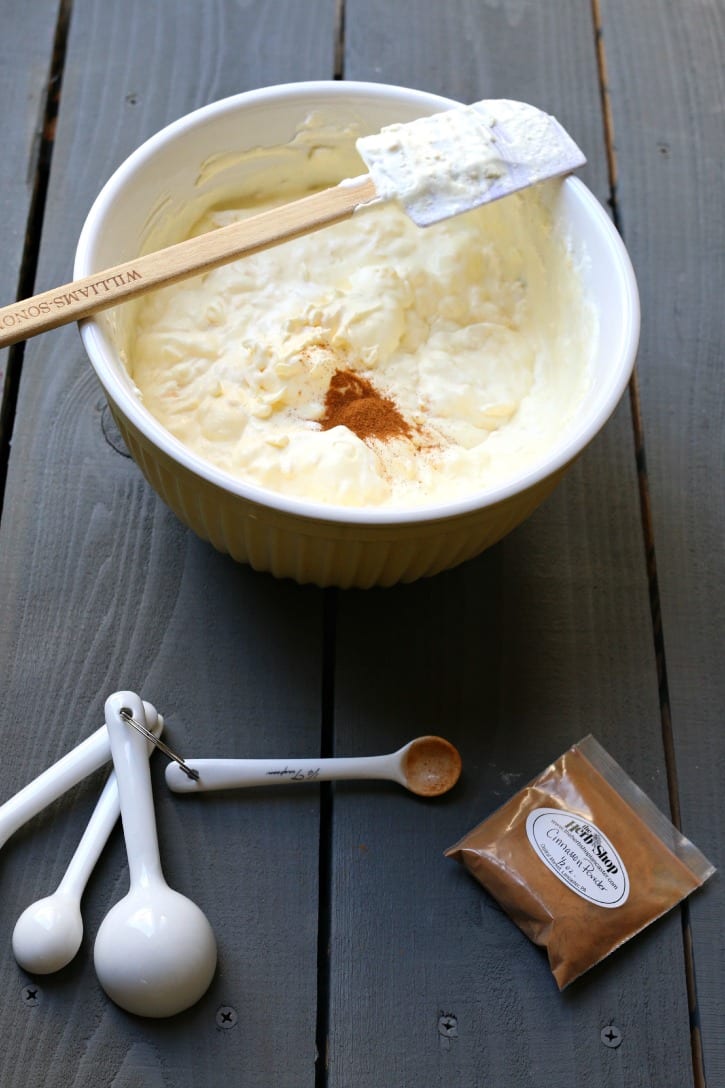 Or better yet, request it. The kids can make this 100%. No baking required. The hardest thing that this cake requires is cutting layers into store bought angel food cake. A little mixing of a few items, a dash of really good cinnamon, like this one from the Herb Shop via Epbzr.com (this is hands down my favorite spice pack), and a little layering. I love it! I think I can actually eat this entire cake myself. The pudding tastes amazing, and who doesn't love light and fluffy angel food cake. It's flavors are somewhat similar to our Hummingbird Bread. Try it…you WILL like it, and better yet you can make it in 10 minutes or less.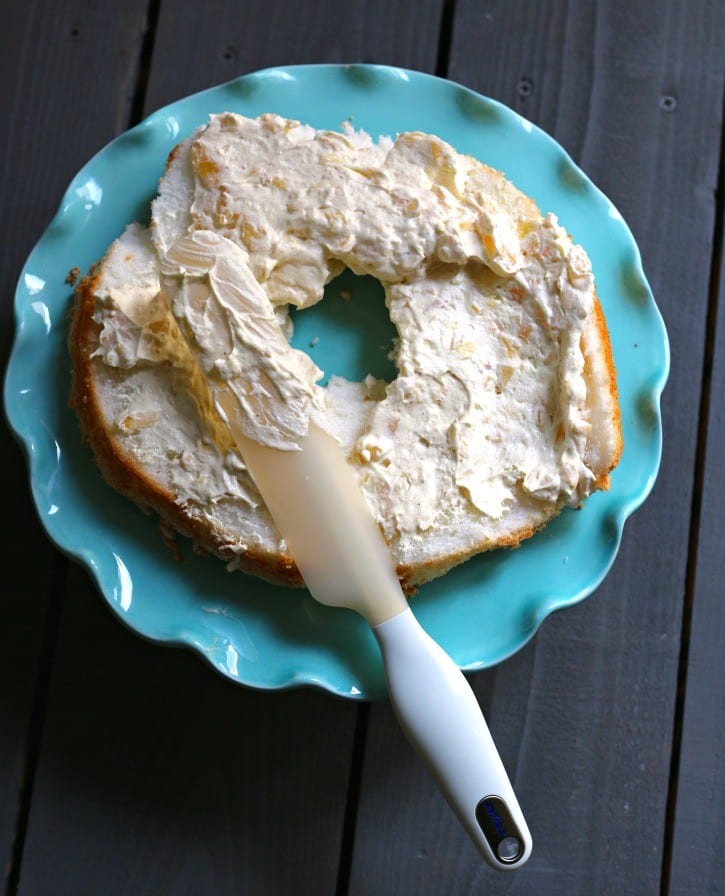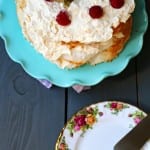 Print Recipe
Pineapple Angel Food Cake
Ingredients
1

container of Cool-Whip

I used Cool Whip-Lite

1 4

oz.

box of Jell-O Vanilla Pudding

1 20

oz.

can of Crushed Pineapple

1

pint

of Raspberries

1/4

teaspoon

of cinnamon

1

store bought Angel Food Cake
Instructions
In a large mixing bowl add the container of Cool-Whip, Pudding mix, Crushed Pineapple un-drained.

Mix the ingredients together until incorporated.

Add the cinnamon and mix.

Set aside.

Take the Angel Food Cake and slice with a serrated knife three different layers.

Take the bottom layer and add the pudding mixture.

Spread evenly and then add a layer of raspberries.

Repeat two more times ending with the pudding mixture on top.

Place the rest of the raspberries on the top of the cake.

Ready to serve.