:: Mulled Wine ::
Did you happen to check out our post about our Lorimar Winery Sleepover? The local flavors and merchants of Temecula Valley inspired this recipe for Mulled Wine. Sara and I really enjoyed the wineries, small shops, and old town feel of the town in which we have known for some time. It was great to visit new places and discover small little treasures along the way. This recipe was made with tasty wine from Lorimar Winery and sensational spices from Old Town Spice and Tea Merchant. We hope you try this easy Mulled Wine Recipe during this holiday season. Warm and cozy it will make you remember why you love the holidays.
It was a beautiful two days of fall, a break from the heat when Sara and I went away to Lorimar Winery for a sleepover. Temecula Valley though grown since I was a kid, and the wineries have doubled since I got married out there, Old Town is still quaint and homey just the way I remembered it. When Sara and I stepped inside of Old Town Spice and Tea Merchants, we knew right away that we needed to bring home something to make for the holidays. I found the perfect bag of Mulling Spices. It is a warm wine drink that can be substituted with all apple cider if you want to make it non-alcoholic. Perfect during a cold night. I know you may not be able to get out to Temecula tomorrow, but you can find Mulling Spices at your local grocery store.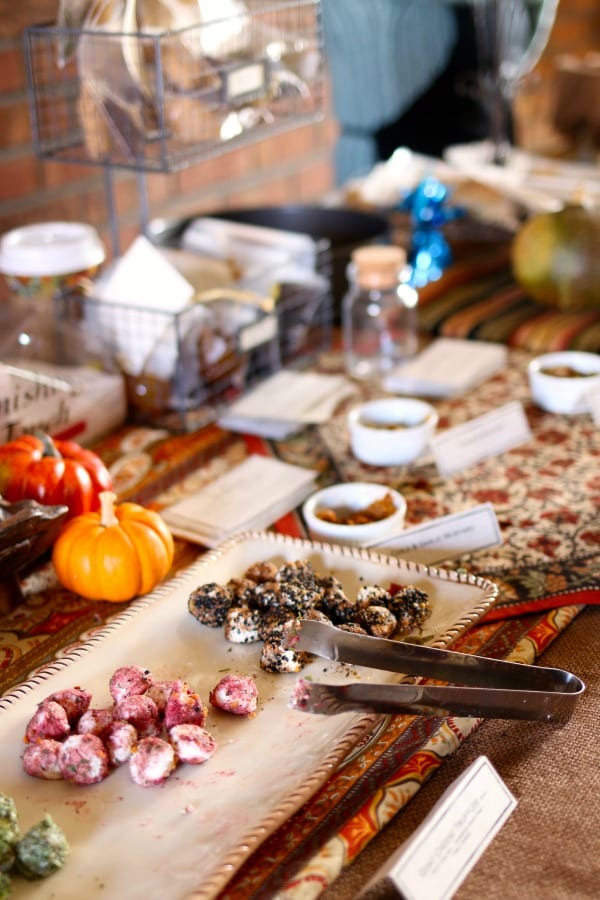 Print Recipe
Mulled Wine
Instructions
Pour the wine, brandy, apple cider, into a large part set on the stove.

Add in the brown sugar and mix.

Add the Mulling Spices.

Bring to a soft boil and then reduce the heat to a simmer for 20-30 minutes.