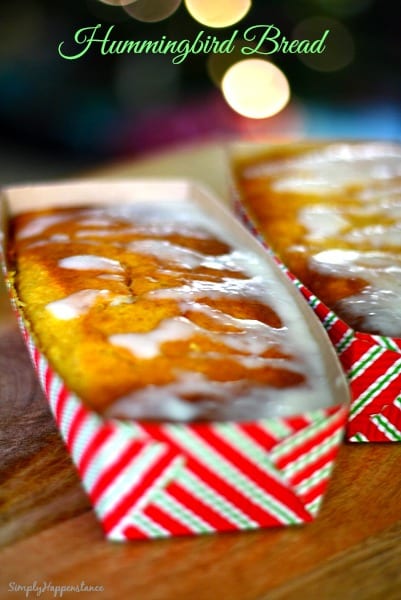 :: Hummingbird Bread ::
Stay calm, stay focused, now repeat, and enjoy. That is the mantra I am trying to remember during the hustle and bustle. We are in the thick of it my friends, the lovely holiday season. We wait for this time all year long and when it comes it seems go by with a blink of an eye. So here is a small remedy keep it simple, and I am doing so by making Hummingbird Bread. Sounds fancy but oh so easy. This year instead of handing out a million cookies, I am making mini breads for my neighbors. Don't get me wrong I love baking cookies and will do so, but I want to free up some of my time by creating something that can be enjoyed now and not later when everyone else is stuffed to the brim with sweets.
Hummingbird cupcakes are well loved in our home. Banana and pineapple combined with cinnamon, yum! I have been making them for years. Topped with cream cheese frosting, they are often a personal request from my mom and sisters. That recipe though lovely, involves measuring flour, self-rising flour, etc. Don't get me wrong, I know it like the back my hand, but this Hummingbird Bread recipe throws all of those steps out the window and keeps things a cinch by using yellow cake mix, pudding mix, and a few maraschino cherries to add to the holiday cheer. Simple as that.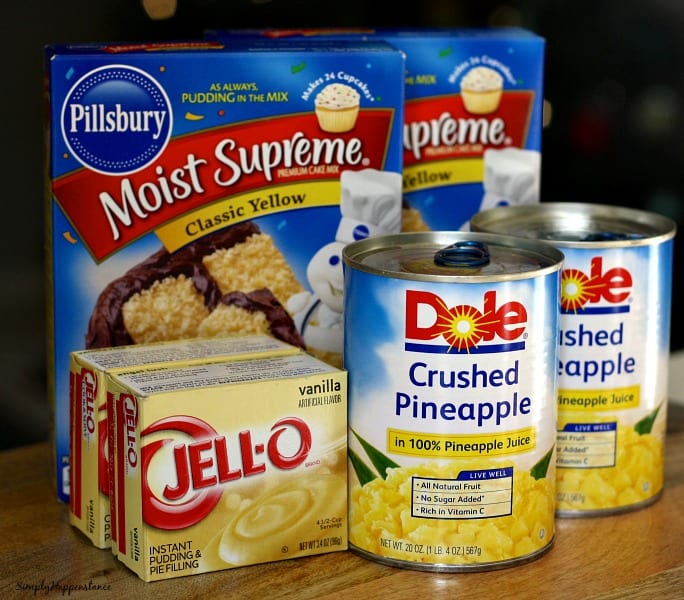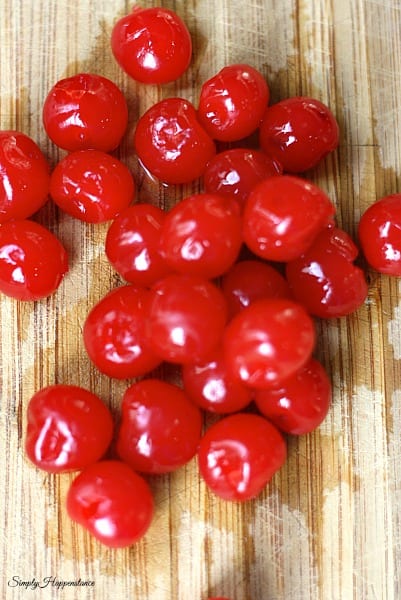 I doubled this recipe and it created 9 mini breads. I even planned ahead and found holiday paper bake ware to minimize on the pile of dishes and product needed to create these little loafs of love.
Hummingbird Bread
Ingredients
1

pkg. yellow cake mix

I used Pillsbury

1

pkg. Jell-O Vanilla Instant Pudding

4

eggs

1/4

cup

vegetable oil

1

teaspoon

ground cinnamon

1

can

20 oz. Dole Crushed Pineapple

2

medium ripe bananas-mashed

1/2

jar of maraschino cherries drained

*Optional Topping-Orange Yogurt Glaze

1/2

cup

Chobani Greek Yogurt-Nonfat

1

cup

powder sugar

3

tablespoons

orange juice
Instructions
Preheat oven to 350 degrees F

Combine cake mix, dry instant pudding, crushed pineapple with juice, eggs, and oil.

Mix together in a mixer for 2 minutes until blended.

Add mashed bananas, cherries,and cinnamon and mix until blended.

Pour batter into 4 or 5 mini loaf pans.

Place mini loafs on a sheet pan.

Bake in the center of the oven for 35-40 minutes until golden brown.

Pull out of the oven and let cool.

Mix yogurt, powder sugar, and orange juice until smooth.

With a spoon lightly drizzle Orange Yogurt Glaze over the bread.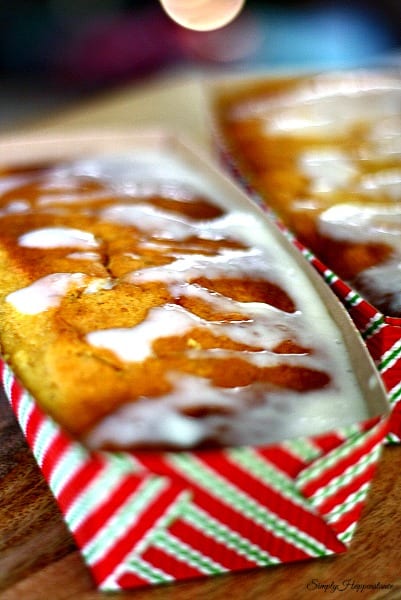 I hope this recipe can take a little off your plate while still being able to spread the love this holiday season. Sara and I wish you a blessed and relaxing holiday season. We hope you are able to find the time to enjoy a little baking, a little fun, and a whole lot of love with your families.