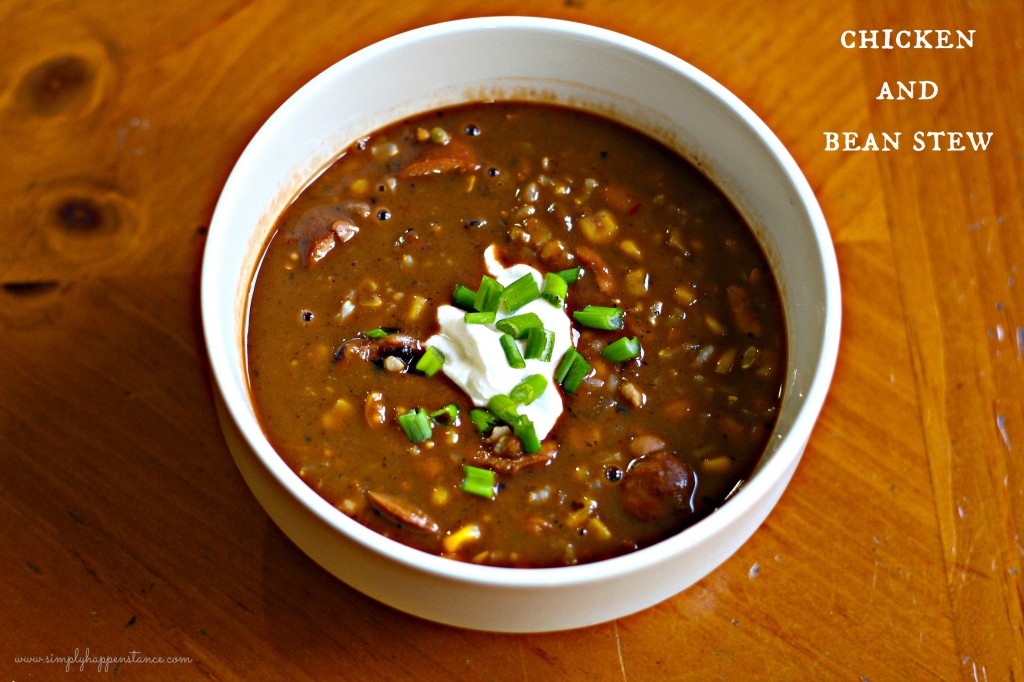 :: CHICKEN AND BEAN STEW RECIPE ::
Ten minutes is all it takes to prepare this lovely Chicken and Bean Stew Recipe. I love finding quick and easy recipes when I visit Trader Joe's. It is a great meal when you have a busy week and you don't want to order out AGAIN! Six simple ingredients is all it takes. This stew is a little on the spicy side, but with a small change of the recipe, you can get the whole family to sit down to enjoy this meal.
This recipe is really as simple as it looks. Should Trader Joe's not be near your home, you can change the product out for ingredients at your local grocery store.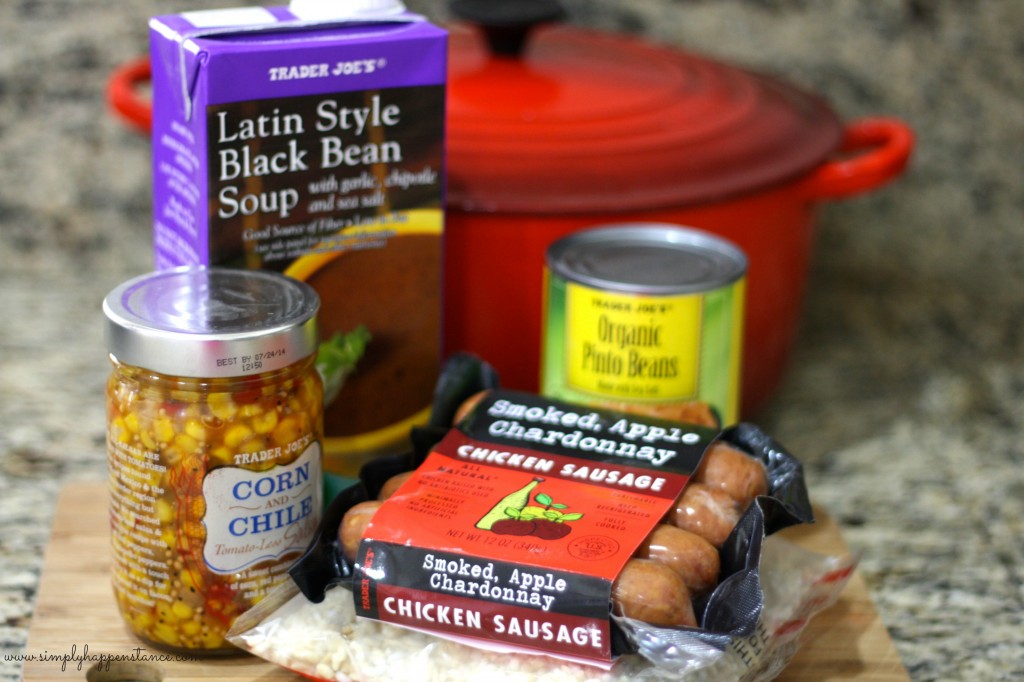 The preparation is a simple as it looks. Slice and cook the chicken sausage.
Then pour in the remainder ingredients plus the rice. Set on high for 3 minutes and dinner is ready. Serve with tortillas or a side salad.
Chicken and Bean Stew Recipe
Spicy chicken and bean stew with rice and salsa. A hearty easy soup that makes delicious left overs.
Ingredients
1

can of black beans or pinto beans

1

jar of Corn Chile Salsa- Trader Joe's Brand

1

bag of frozen organic brown rice fully cooked

3 minutes

1

carton of Latin Style Black Bean Soup

1

package of chicken sausages
Instructions
Slice chicken sausages

Cook them per their directions on the stove top for about 7 minutes

In a dutch oven pour in soup and salsa.

Cook rice in the microwave while the sausage is cooking.

Pour in the rice into the dutch oven and place the pot on low.

Place the sausage in the dutch oven when completely cooked and put the burner-

on high for 3 minutes.

Top with green onions, sour cream, and or avocado.
Notes
This stew is a little on the spicy side. If young ones can't handle the heat eliminate the corn chile salsa and add a mild salsa in its place. This stew makes wonderful left overs. Serve with tortillas or chips and salsa.
Adapted from Trader Joe's- in store recipe demonstration
*For additional simple recipes, check out our Blogher Tv on our side bar.