:: Cable Knit Scarf Pattern ::
We haven't had much of a winter here in California, though we do pray for rain. Our family went out of our way to find local snow over the President's weekend, so of course… I had to make a scarf for the occasion! This Cable Knit Scarf Pattern is my favorite knitting pattern for handmade scarves. It's fairly easy, and it's a wonderful craft to give to a special someone. It can be perfectly styled with that favorite pair of boots that rarely make it out of your closest! The perfect excuse to make and wear this scarf before the spring warms us up!
Though we have had a mild winter, our friends on the East Coast and Mid-West have not. This Cable Knit Scarf Pattern is a great activity to teach the kids, or for me… it's a stress reliever. I have been knitting for almost 12 years, and much like my bunny hill skiing, I have become a professional scarf knitter. I know I can move on to something like a blanket, but why try, when I am happy doing just the same.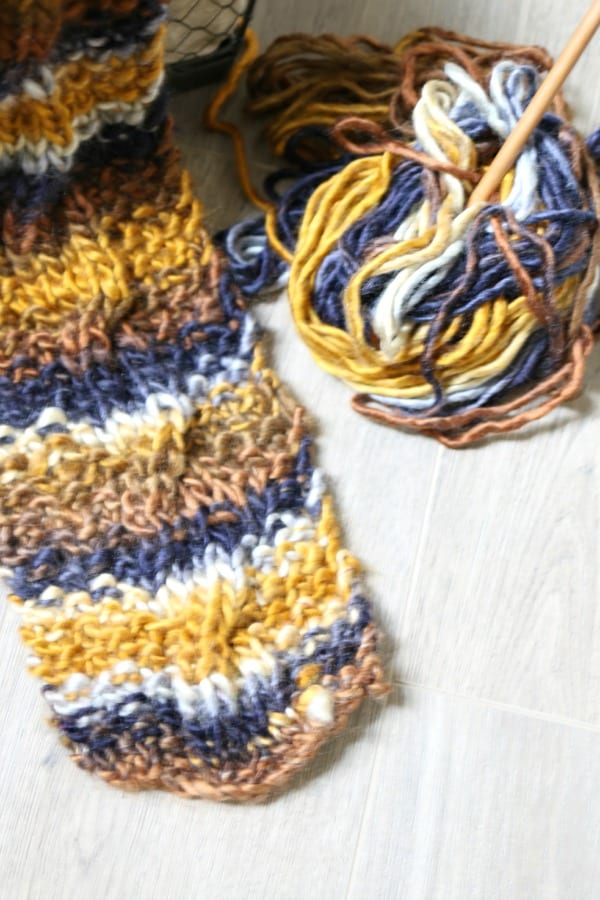 This pattern is quite simple and with the right yarn it looks fantastic! I made a few of these for our favorite teachers over Christmas. This time I made one for myself. I am a true southpaw, but I have managed to navigate this pattern and it's a great stepping-off point if you have already mastered the basics of knitting. Here is the how to:
Not to worry I have also included an easy printable version of the instructions that you can download in order to start your own Cable Knit Scarf! Click on cable knit scarf pattern to print. Good luck and share with us your beautiful scarves!