Blueberry Cheesecake Ice Cream //
Howdy, friends! Nicole and I had the privilege of sharing a delicious dessert recipe on one of our very favorite blogs… Simple As That! I hope that you'll make the jump over to Rebecca's lovely site to take a peek!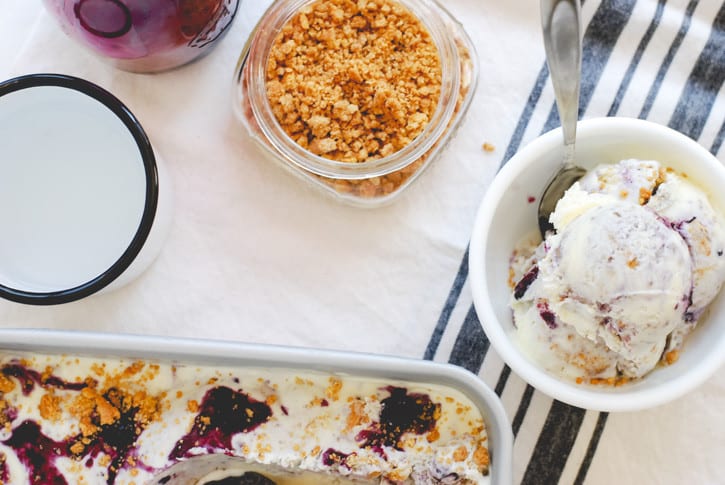 The recipe is an all-time childhood favorite of mine, recreated for my own kids to enjoy! If you have an automatic ice cream maker, this dish is quick to make and you won't believe the flavor combination – creamy cheesecake ice cream with a thick ribbon of crunchy graham cracker crumbs and delicious homemade blueberry sauce! It's a keepsake recipe… for sure! I hope you enjoy it!