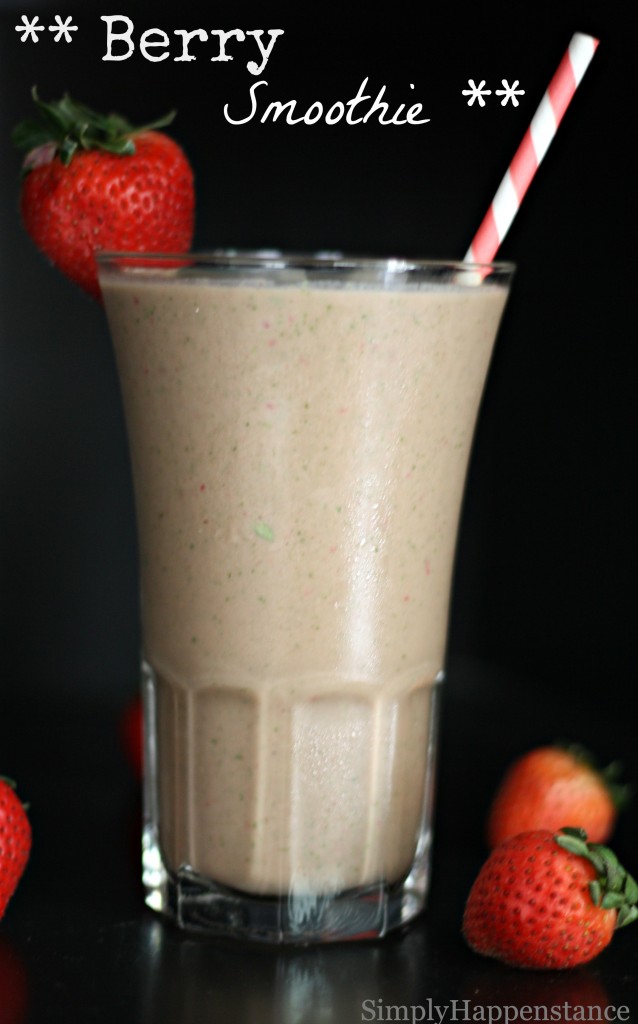 ::

Berry Smoothie

::
Fruits and vegetables are a struggle in my household. I have a picky eater on my hands, and a little girl who eats enough fruit for the two of them. Vegetables seem to be the bigger battle of the two, so why not throw in a couple into a smoothie?

I have been whipping up smoothies for as long as I can remember. I became somewhat of a dorky smoothie expert my freshman year in college while working at Jamba Juice. They shortly became a breakfast staple. I have gone through a blender or two, but when I got my newest contraption, The Ninja, I thought this would be the perfect opportunity to add in vegetables into our smoothies. Of course I don't let the kids, or even Shane, see me grab a handful of spinach or else breakfast will be a flop! I usually add this in at the very end, right before I place the top on to blend. Once the smoothie is blended completely, the spinach is masked by the sweetness and coloring from the fruit and berries.
So the next time you come across a wonderful batch of strawberries or fruit that is in season, allow them to be your motivation to creatively switch up your families consumption of this food group. I know that it is something I am personally trying to fit into my family's diet. We all can use an extra serving of both fruits and vegetables, so why not change it up and have some in a refreshing and energizing berry smoothie?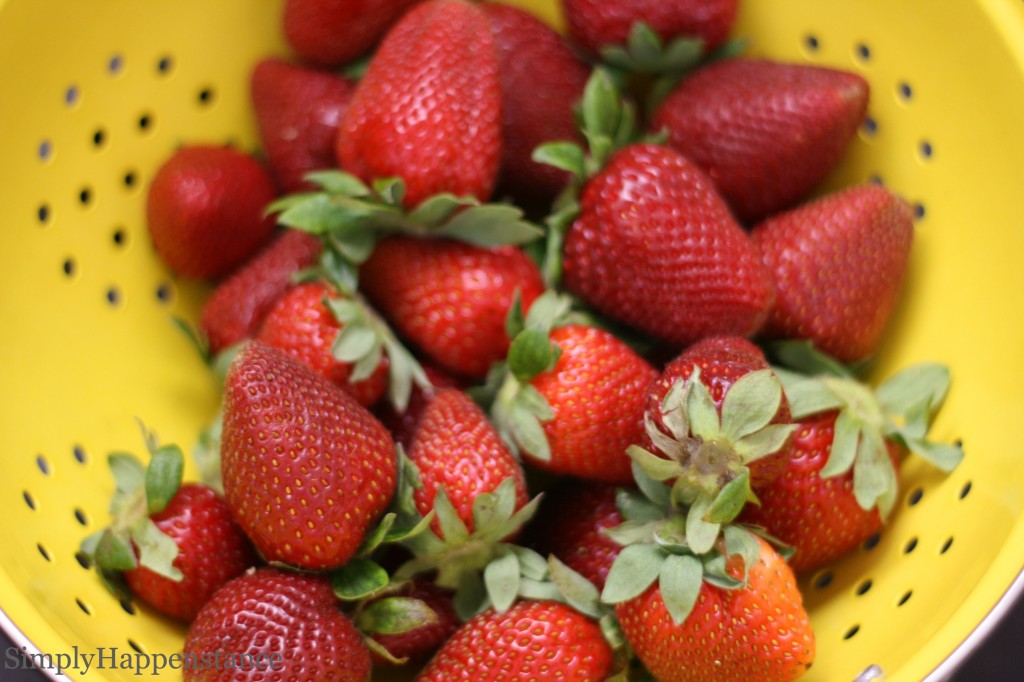 Berry Smoothie
Berries and bananas mixed with a little green spinach makes this the perfect breakfast. Great for kids who don't like vegetables, as it is an easy way to get them to eat them without them knowing.
Ingredients
1

banana

1

cup

of coconut milk or almond milk

4

strawberries

1/2

cup

blueberries

1

cup

spinach

1/4

cup

greek yogurt

2

scoops of whey protein

Ice for blending.
Instructions
Pour in milk and ice ( about a half cup) into a blender.

Add in banana, strawberries, and blueberries.

Toss in the spinach.

Scoop in yogurt and whey protein.

Turn on blender for approximately one minute until spinach and fruit is smooth.
Notes
Don't be scared by the spinach....it is the perfect way to get some veggies into your daily diet with very little taste. This smoothie is refreshing and a great energy booster to start your day off right or for a mid day snack/lunch.