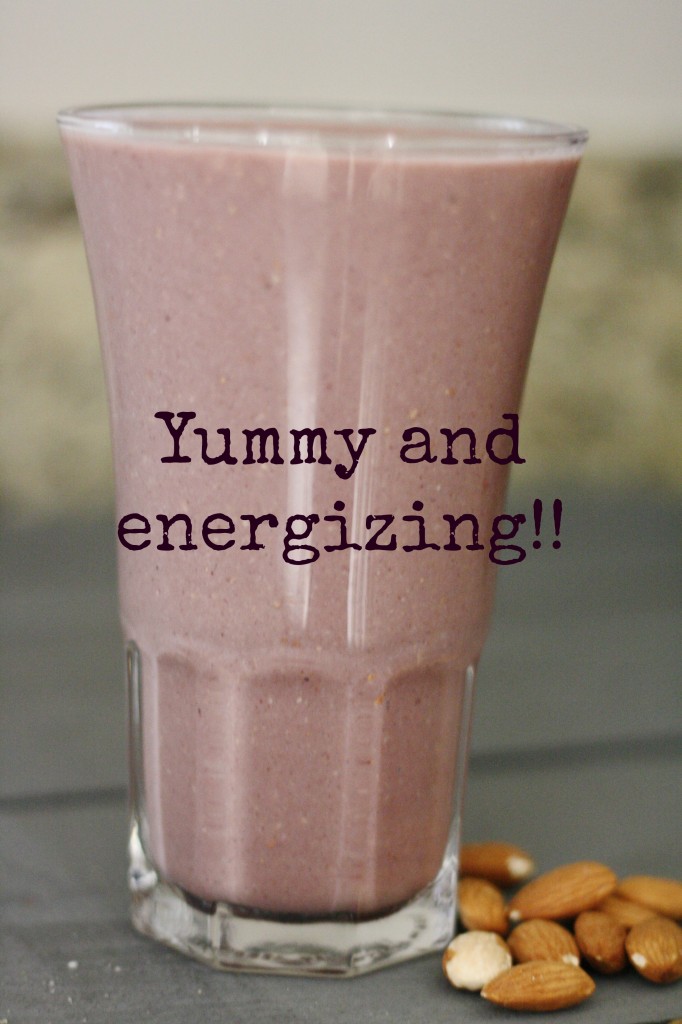 This banana oatmeal smoothie
is a weekly staple in my morning routine.
Angela's motivational post on Monday,
made me think of ways in which I try to
stay healthy all why being satisfied
by the food I eat.
This smoothie is a protein packed meal
with a boost of energy.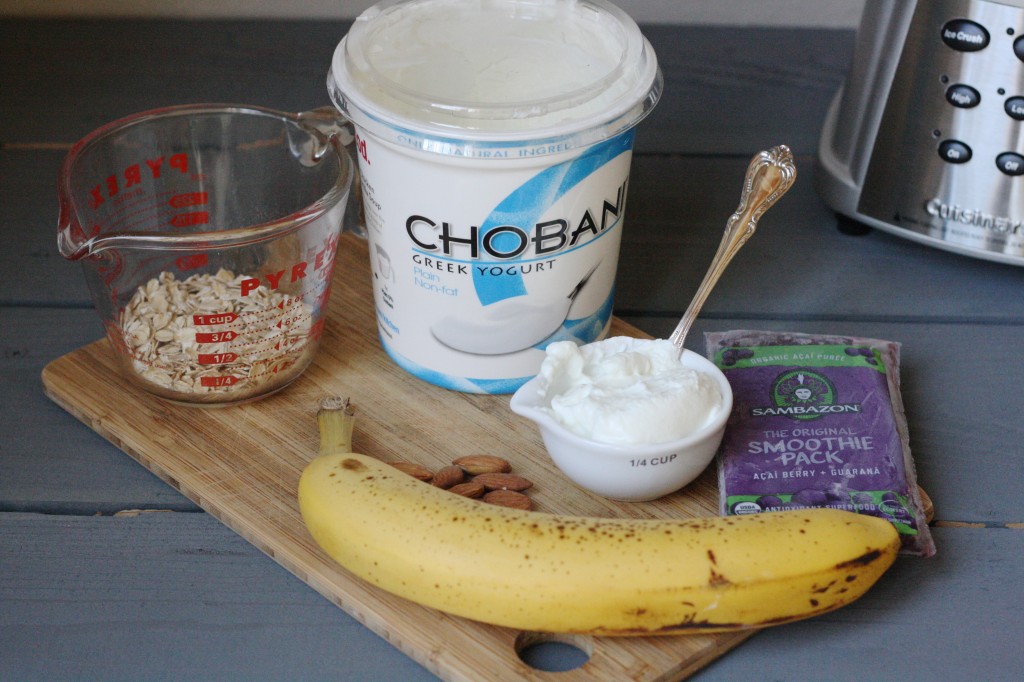 It helps make my day start off on the right foot.
I love to make this a couple times a week,
especially when my bananas have ripened.
The sugar in the bananas alone help
to sweeten this yummy drink.
Sometimes if I am not lucky enough to have
a few speckled pieces of this fruit,
I add half a packet of Truvia into the blend.
Hope you enjoy one of my favorite finds.

***

For more great recipes check out our
BlogHer Tv
on our side bar for quick demos.

***
Print Recipe
Banana Oatmeal Smoothie
A healthy yet energizing smoothie that is tasty yet will make you feel satisfied with a boost of energy to help with your morning. Easy to make and created as a single serving.
Ingredients
1

cup

crushed ice

1/4

cup

oatmeal

8

almonds

1/4

plain greek yogurt-non fat

1

ripe banana

1

package of Sambazon
Instructions
Place one cup of crushed ice in the blender with, almonds, yogurt, 1 package of sambazon, 1 banana. Then cook 1/4 cup of oatmeal in the microwave with 1 cup of water for 1 minute and 45 seconds in the microwave. Drain and add to the blender. Blend together and enjoy a healthy breakfast or possible lunch time meal.
Notes
The Sambazon was something I added as we purchased them from Costco. This smoothie would work well alone or with the addition of ground flax seed or chia seeds.
Adapted from Chiquita Banana Oatmeal Smoothie Recipe