Nicole and I love finding companies that offer great quality products for women! Albion Fit, happens to be one of them! We both have workout jackets from Albion that we completely adore! The fabric is super soft, stretchy, and ruched in all the right places! The torsos are long on the jackets, providing both coverage and comfort! We are so thrilled to be able to share all of their stylish, yet functional clothing with you!
As women, we lead such busy lives! We hustle to work, take care of the kids, work out, run errands, volunteer, meet with friends, and manage our busy households. There are many days where we need an outfit that is practical and fashionable at the same time. Albion's mission is to provide women with the most "luxurious, flattering, and hassle-free fitness and leisure apparel on the market." They are committed to the environment by using earth friendly materials in their products. In addition, they are a family owned business that guarantees the satisfaction of every article of clothing that they sell. Sounds fantastic, right?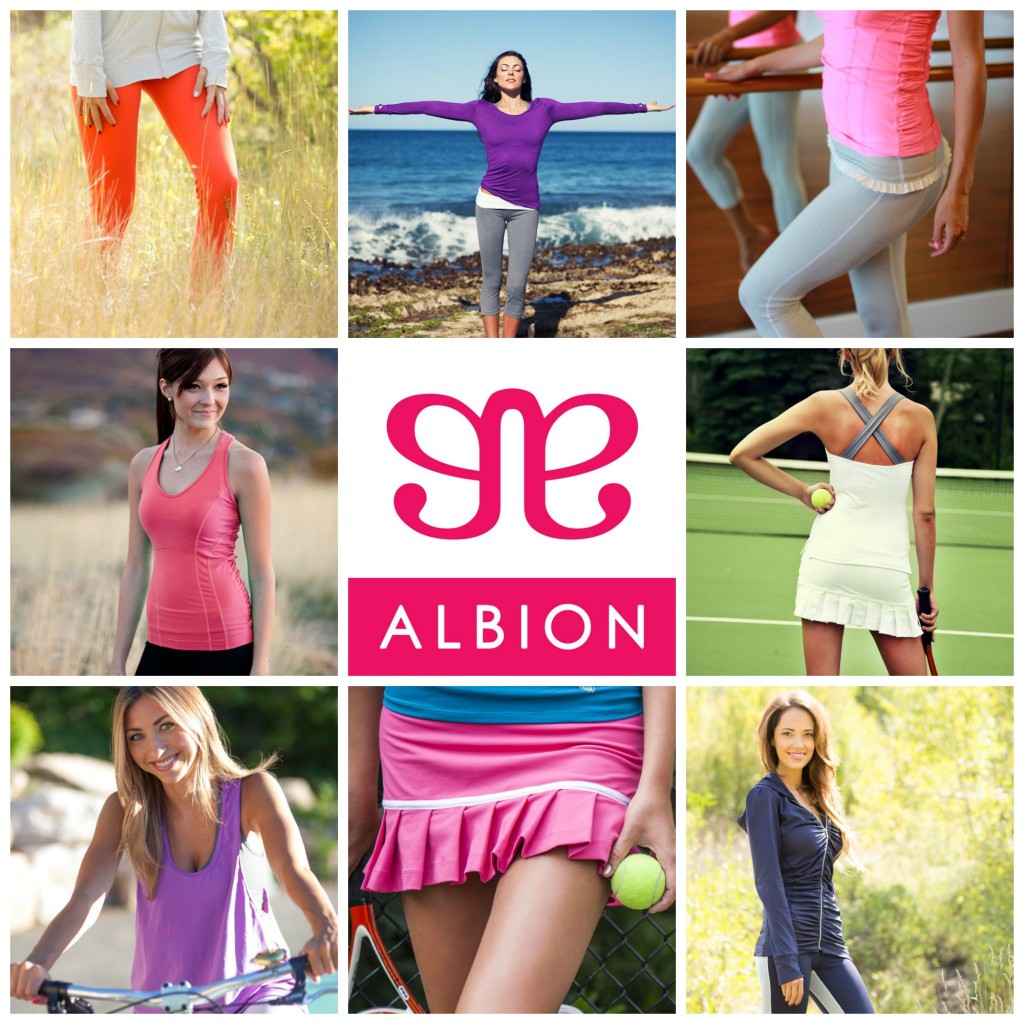 In addition to workout and lounge wear… Albion offers swimsuits! We love their sense of style! Many of the pieces are vintage-inspired with high waists and frilly details! Most are modest and flatter a real woman's curves. You have to take a look for yourself!
Simply Happenstance has paired up with Albion! We are excited to offer our readers a fantastic GIVEAWAY! One lucky reader will win a $100 Gift Card to use on the Albion website! The details to enter the drawing are below! In addition to the fantastic giveaway, Albion is also offering you a $20 discount off any purchase of $100 or more! Just use the code happenstance20 at checkout! {This offer expires Tuesday, October 29th, 2013.}
a Rafflecopter giveaway

Once again, you have until Tuesday, October 29th {at 11:59 p.m. Pacific Time} to enter the GIVEAWAY and use the above mentioned DISCOUNT code! Please share this post with your friends and family! Best of luck! {xo}
* Disclaimer:  Simply Happenstance has a working relationship with Albion Fit, but as always, all opinions and views are our own. s & n