St. Patrick's Day Caramel Corn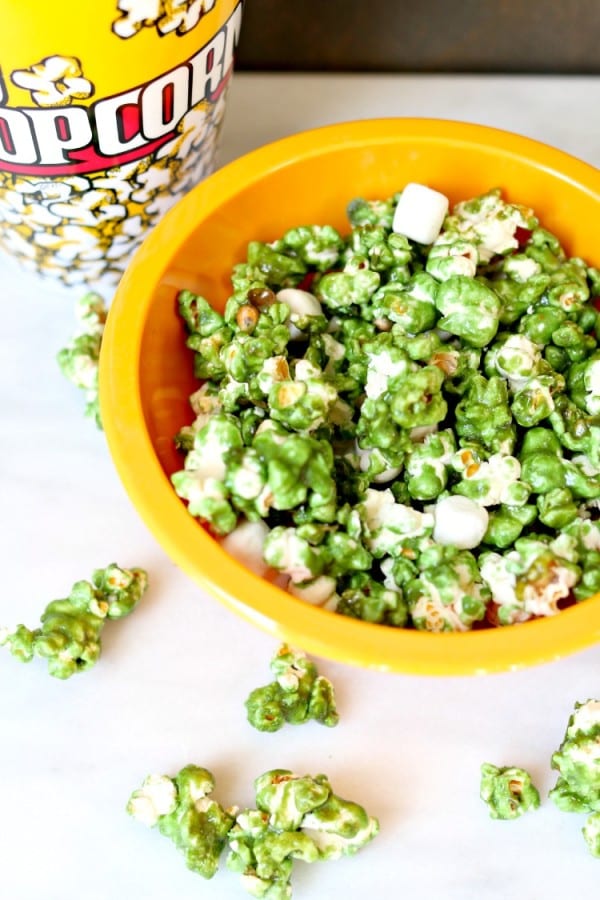 Author:
Simply Happenstance
10 cups popcorn
½ cup butter
1 cup brown sugar
¼ cup dark corn syrup
½ teaspoon salt
¼ teaspoon baking soda
½ teaspoon vanilla
4 drops of green food coloring.
cooking spray
Preheat oven to 225 degrees F.
Grease two large cookie sheets and set aside.
Pop your popcorn and set aside in a very large bowl.
Place a medium size pot on the stove.
Place butter in the pot and melt.
Add the brown sugar, salt, and corn syrup.
Mix until fully melted together.
Once the mixture starts boiling don't mix for 5 minutes.
After 5 minutes, remove from heat.
Add the food coloring and mix.
Then slowly add the vanilla and baking soda and mix.
Pour over the popcorn and mix together until the popcorn is coated with the caramel.
Place the popcorn on the two cookie sheets.
Place in the oven for 1 hour mixing every 15 minutes.
Once done add other goodies if you want and enjoy!
Double this recipe for a large crowds.
Recipe by
Simply Happenstance
at https://www.simplyhappenstance.com/st-patricks-day-caramel-corn/